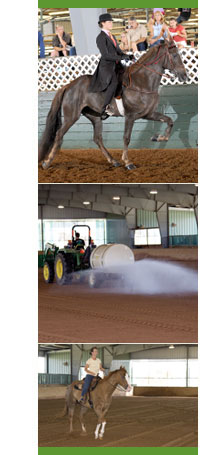 What Is EquiClear™?
EquiClear is a safe, eco-friendly solution for arena dust control on existing footings. EquiClear is an organic, nature-friendly clear liquid that lasts up to one year per application. EquiClear provides a safer, cleaner environment for horses, riders, trainers, spectators, and all others associated with equine care and support.
Why Use EquiClear™?
EquiClear extends the life of existing arena footing and helps stabilize materials for improved consistency. EquiClear provides a clean, pristine arena environment for a safe, comfortable, and enjoyable riding experience for both horse and rider. Your arena, clothing, horses, tack, and surrounding areas will stay cleaner with EquiClear. EquiClear eliminates the need for watering, resulting in significant savings and reduced inconvenience. Your arena will remain cleaner and more consistent from morning until evening.
EquiClear can be used indoors or outdoors and will not wash away with rain.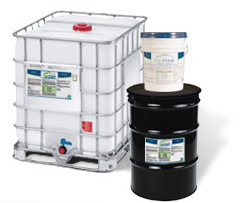 EquiClear™ Features
- Safe for Animals & Humans
- Nature Friendly, Non-Toxic
- Significantly Reduces Health Risks
- Lasts Up to One Year Per Application
- Non-Sticky, Non-Slippery
- Will Not Freeze
- Easy to Apply
- Cost Effective
- Does Not Contain Chlorides